Tomy archiwalne

JERZY MALINOWSKI, Malarstwo i rzeźba Żydów Polskich w XIX i XX wieku / Painting and Sculpture of Polish Jews in the 19th and 20th century
t. 1:
Wydawnictwo Naukowe PWN / PWN Publishing House, Warszawa 2000; ISBN 83-01-13178-0; (434 s.)

t. 2 [współautor /co-author BARBARA BRUS-MALINOWSKA]: W kręgu Ecole de Paris. Malarze żydowscy z Polski / In the Ecole de Paris Circle. Jewish Painters from Poland,
Wydawnictwo DiG / DiG Publishing House, Warszawa 2007; ISBN 83-7181-394-5 (212 s., 297 il. kol. / color ills.

WALDEMAR DELUGA, Grafika z kręgu Ławry Pieczarskiej i Akademii Mohylańskiej / La gravure du monastère de Lavra Pecherska et de Collège Mohyla;
Wydawnictwo / Publishing House Collegium Columbinum, Kraków 2003; ISBN 83-87553-58-1; (134 s., 69 il.)

WALDEMAR DELUGA, Panagiotafitika. Greckie ikony i grafiki cerkiewne / Panagiotafitika.Les icônes grecques et gravure orthodoxes;
Wydawnictwo / Publishing House Collegium Columbinum, Kraków 2008; ISBN 978-83-89973-97-9; (223 s., 90 il., 55 il.kol. / color Iles.)

Jerzy Malinowski, Malarstwo polskie XIX wieku [Polish painting of the 19th century]
Wydawnictwo DiG / DiG Publishing House, Warszawa 2003; ISBN 83-7181-290-6 (400 s.)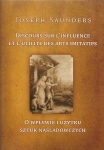 Joseph Saunders, Discours sur l'influence et utilité des arts imitatifs / O wpływie i użytku sztuk naśladowczych [1810], opr. / ed. by Jerzy Malinowski
Spis treści: Joseph Saunders, Discours sur l'influence et utilité des arts imitatifs / O wpływie I użytku sztuk naśladowczych; Inessa Swirida, Joseph Saunders; Jerzy Malinowski, L'Histoire de l'art dans l'ancient Université de Vilna et ses traditions / Historia Sztuki na dawnym Uniwersytecie Wileńskim i jej tradycje.
Stowarzyszenie Sztuki Nowoczesnej / Society of Modern Art & Wydawnictwo Tako / Tako Publishing House, Toruń 2010; ISBN 978-83-924110-6-2 (80s.)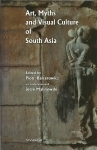 Art, Myths and Visual Culture of South Asia, PIOTR BALCEROWICZ & JERZY MALINOWSKI (eds.) - WARSAW INDOLOGICAL STUDIES, vol. III
Spis treści / Contents: - Myth, Parable and Art: BARBARA GRABOWSKA, Acts of Master Viśvakarman inBengali Poems; MONIKA ZIN,The Parable of 'The Man in the Well'. Its Travels and its Pictorial Traditionsfrom Amaravati to Today; PIOTR BALCEROWICZ, The Body and the Cosmos in Jaina Mythology and Art;SILKE K. YASMIN FISCHER, The Spread of Buddhism from India to Sri Lanka. Its Visual Representation; -Ritual, Sex and Power: ANNA ŚLĄCZKA, Temple Consecration Rituals in the Hindu Tradition of South andSouth-East Asia: A Study of the Textual and Archaeological Evidence; DAVID SMITH, Facial Expression inthe Erotic Art of Khajuraho. A Preliminary Investigation; VALDAS JASKUNAS, Building Visual Order inKashmir. Analysis of Architectural Structures as Described in the Visnu-dharmottara-purana; - Cultural Heritage: SAMIR KUMAR MUKHERJEE, Terracotta Art in the Gangetic Valley under the Guptas; M.SINGH, R.S. TRAMBAKE, D.A. GUPTA, Chemical Conservation of Hînayâna Paintings of the 2nd BCE, CaveNo. 10, Ajanta; ASOKA DE ZOYSA, Reading Images and Interpreting the Context: Differentiating BetweenIconography and Iconology According to Erwin Panofsky's Three Phase Analysis.
Manohar Publishers & Distributors, New Delhi 2011; ISBN 978-81-7304-951-4 (320 p., XX color ills.)

Studio Ghibli. Miejsce filmu animowanego we japońskiej kulturze japońskiej / Studio Ghibli. Place of Animated Film in Japanese Culture, JOANNA ZAREMBA-PENK & MARCIN LISIECKI (eds.)
Spis treści: Historia animacji japońskiej w zarysie [History of Japan animation in outline]; JERZY MALINOWSKI, Wizyta w Ghibli Museum / A visit to Ghibli Museum; YOSHIMASA MIZUO, Ukryta gwiazda Studia Ghibli: producent Toshio Suzuki [Studio Ghibli's hidden star: Producer Toshio Suzuki; JOANNA ZAREMBA-PENK, "Nausicaä z Doliny Wiatru" Hayao Miyazakiego – manga i anime. Dwa arcydzieła / "Nausicaä from the Valley of the Wind" by Hayao Miyazaki – manga and anime, two masterpieces; ADRIANA WOSIŃSKA, Sen o cywilizacji. "Laputa: Podniebny zamek" Hayao Miyazakiegoi /"Laputa: Castle in the Sky" by Hayao Miyazaki – a dream of civilization; KRZYSZTOF STEFAŃSKI, Czy wypada płakać na "Grobowcu Świetlików"? / It is appriopriate to weep while watching "Grave of the Fireflies"?; ELŻBIETA KOSTOWSKA-WATANABE, "Mój sąsiad Totoro" w Japonii utraconej / "My neighbor Totoro" in a lost Japan; KATARZYNA KULPIŃSKA, "Podniebna poczta Kiki" Hayao Miyazakiego jako autorska koncepcja rite de passage / "Kiki's Delivery Service" by Hayao Miyazaki as an original concept of rite de passage; RADOSŁAW SIEDLIŃSKI, Tożsamość i nostalgia. Wokół "Powrotu do marzeń" Isao Takahaty / Identity and nostalgia. Around "Only yesterday" by Isao Takahata; MARCIN LISIECKI, Między westernem a melodramatem. Postmodernistyczna wizja filmu Hayao Miyazakiego "Szkarłatny pilot" [Between western and melodrama. Postmodern vision of Hayao Miyazaki's film "Porco Roso"; MAREK BEDNARZ, MARCIN LISIECKI, Pamięć, świadomość i tożsamość społeczna bohatera filmowego. Refleksje na podstawie "Szum morza" Tomomiego Mochizukiego / Memory, consciousness and social identity of a film hero. Reflections over the film "Ocean Waves" by Tomomi Mochizuki; RADOSŁAW BOLAŁEK, Okruchy kultury japońskiej w "Szumie morza" Tomomi Mochizukiego / The remains of Japanese culture in "Ocean Waves" by Tomomi Mochizuki; MAGDALENA FURMANIK-KOWALSKA, Ikonografia jenotów, lisów i innych japońskich demonów w filmie "Szopy w natarciu. Pom Poko" / Iconography of raccoon dogs, foxes, and Japanese demons in "Heisei-era Raccoon War Pom Poko" by Isao Takahata; JOANNA ZAREMBA-PENK, O młodości, miłości i marzeniach w filmie Yoshifumiego Kondo "Szept serca" / Youth, love and dreams in the film "Whisper of the Heart"; KATARZYNA PACZUSKA, "Księżniczka Mononoke" Hayao Miyazakiego jako opowieść o skutkach cywilizacji człowieka / Hayao Miyazaki's "Princess Mononoke" – a tale about the results of human civilization; JOANNA CHOŁAŚCIŃSKA, Poezja wpleciona w rytm codzienności. Refleksje na temat filmu Isao Takahaty "Rodzinka Yamadów" / Poetry woven into the rhythm of everyday life. Reflections on the Isao Takahata's film "My Neighbor The Yamadas"; IWONA MERKLEJN, Alicja i Konfucjusz w krainie bogów. Bogactwo kulturowe współczesnej Japonii w filmie Hayao Miyazakiego "Spirited Away: W krainie bogów"/ Alice and Confucius in the Land of Gods. The cultural heritage of contemporary Japan in "Spirited Away" by Hayao Miyazaki; MILENA ŚLIWIŃSKA, Gramatyka anime. Schemat bajki według Władimira Proppa a anime. Na podstawie filmu "Narzeczona dla kota" / The anime's grammar. An attempt to apply a folk-tale's scheme by Vladimir Propp in the analysis of anime, based on "The Cat Returns"; ELŻBIETA KRUSZYŃSKA, W poszukiwaniu własnej tożsamości – "Ruchomy zamek Hauru"/ In the search for self-identity – "Howl's Moving Castle"; MARCIN LISIECKI, Impotencja któla I magia w kulturze popularne. Analiza na podstawie "Opowieści z Ziemiomorza" Goro Miyazakiego / Impotence of the king and magic in popular culture. Analysis based on "Tales from Earthsea" by Goro Miyazaki; MARCIN JAWORSKI, "Ponyo" Hayao Miyazakiego – "ja" w zwierciadle "Inności"/ Hayao Miyazaki's "Ponyo" – the "Self" in the mirror of "Otherness".
Wydawnictwo Kirin / Kirin Publishing House, Toruń 2012; 978-83-62945-06-1 (368 p.)

Młody plakat polski 2000 – 2010 / Young Polish poster 2000-2010, KATARZYNA KULPIŃSKA (ed.)
Spis treści / Contents: KATARZYNA KULPIŃSKA, Wprowadzenie / introduction; LEX DREWINSKI, Ten years after; DAWID KORZEKWA, plakat – nośnik czy sposób myślenia? / Poster – a Means of Conveying Ideas or a Way of Thinking?; RENE WAWRZKIEWICZ, Plakat polski – między skansenem a supermarketem / Polish Poster – Between Backwater and Supermarket; MICHAŁ WARDA, Plakat – peryferia, margines czy obraz zaniedbany współczesnej kultury wizualnej?; Poster – Fringe and Periphery or Neglected Image of Contemporary Visual Arts?; FLORIAN ZIELIŃSKI, Plakat polski 2000-2010 / Polish Poster 2000-2010; NIKODEM PRĘGOWSKI, Miejsce "self edition" na arenie współczesnego plakatu polskiego / The Position of "Self Edition" in Polish Contemporary Poster Arena; KRZYSZTOF TYCZKOWSKI, tyczkowski.art.pl/plakat; MARIUSZ KNOROWSKI, Teatr Jednego Znaku Mariana Nowińskiego / Marian Nowiński's "Teatr Jednego Znaku" [One Sign Theater]; JANUSZ ANTOS, Typograficzne plakaty Władysława Pluty dla Galerii Jednej Książki Biblioteki Głównej ASP w Krakowie / Typographic Posters by Władysław Pluta for "Galeria Jednej Książki" [Gallery of One Book] of Academy of Fine Arts' Main Library in Krakow; BARBARA GÓRECKA, Poznań w plakatach Eugeniusza Skorwidera / Poznan in Eugeniusz Skorwider's Poster; MAGDALENA ZDRENKA-CIAŁKOWSKA, Sztuka w tandemie. Twórcze realizacje KreacjiPro / Art in Tandem. Artistic Creation of KreacjaPro;
Wydawnictwo Adama Marszałka / Adam Marszałek Publishing House, Toruń 2012; ISBN 978-83-7780-277-9 (176 p.)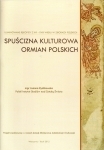 JOANNA RYDZKOWSKA [-KOZAK], Spuścizna kulturowa Ormian polskich. Iluminowane rękopisy z XVI – XVIII wieku w zbiorach polskich / Cultural heritage of the Polish Armenians. Illuminated manuscripts of the 16th-18th centuries in Polish collections
Polski Instytut Studiów nad Sztuką Świata / Polish Institute of World Art Studies, Warszawa-Toruń 2012 (60 p.)

"古今波兰艺术和中波美术交流" (Poland-China: Art and Cultural Heritage)
马丁. 雅谷比, 陈淑君 (编者), MARCIN JACOBY & CHEN SHUJUN (eds.)
Spis treści / Contents: 一、欧洲背景下的波兰艺术 ; I. POLISH ART IN THE EUROPEAN CONTEXT: 罗伯特·昆克尔:中世纪波兰建筑概览 [ROBERT KUNKEL, An Outline of Medieval Architecture in Poland]; 马莱克·瓦尔查克:皮亚斯特王朝最后两位国王统治期间的克拉科夫艺术 [MAREK WALCZAK, Art in Krakow During the Reign of Two Last Kings of the Piast Dynasty (c. 1320-1370)]; 约瑟夫·格拉布斯基:波兰的文艺复兴艺术与文艺复兴艺术在波兰的发展 [JÓZEF GRABSKI, The Polish Renaissance Art and the Art of the Renaissance in Poland]; 亚采克·特里茨基:欧洲背景下的近代(16-17世纪)格但斯克及王室普鲁士 的建筑、雕塑和绘画 [JACEK TYLICKI, European Context of Art in Gdansk and Royal Prussia in the 16th and 17th Century]; 杰兹·马林诺夫斯基: 当东方遇见西方. 1575年至1763年波兰-立陶宛联邦时期 的肖像画 [JERZY MALINOWSKI, When the East Met the West: Portrait During the Period of the Polish-Lithuanian Commonwealth (1575–1763)]; 杨·奥斯特洛夫斯基:被遗忘的巴洛克领地——十八世纪前波兰东部领土的 艺术 [JAN OSTROWSKI, A Forgotten Baroque Borderland. 18th Century Art at the Former Eastern Territories of Poland]; 玛利亚·波普伦茨卡:历史主义和现代主义之间的波兰绘画 [MARIA POPRZECKA, Polish Paintings from Historicism to Modernism]; 安德热依·施撤尔斯基:斯坦尼斯瓦夫·维特凯维奇和扎科帕内风格 [ANDRZEJ SZCZERSKI, Stanislaw Witkiewicz and the Styl of Zakopane]; 玛乌格热塔·盖伦:克拉科夫形式学派(1917—1923)——波兰先锋艺术的杰出 代表 [MAłGORZATA GERON, Krakow "Formists" Group (1917–1923) – a Genesis of Polish Avant-Garde Art]; 伊沃纳·鲁芭:1918-1939年波兰艺术在国外的宣传 [IWONA LUBA, Propaganda of Polish Art Abroad in 1918-1939]; 维罗妮卡·利谢夫斯卡:就保护标准论亚洲和欧洲文化遗产的保护 [WERONIKA LISZEWSKA, The Safeguarding of Asian and European Heritage in Regard to the Conservation Standards]; 二、中国艺术与波兰艺术之间的关系 II.ARTISTIC RELATIONS BETWEEN CHINA AND POLAND: 爱德华·卡伊丹斯基:科学和艺术之间:麦克·卜弥格绘画以及他的中国主题 作品 [EDWARD KAJDANSKI, Between Science and Art. Michal Boim's Illustrations to His Works on China]; 达奴塔·扎思瓦夫斯卡:波兰的中国风 [DANUTA ZASŁAWSKA, Chinoiserie in Poland]; 伊莎贝拉·科帕尼亚:远离广州的地方——18世纪波兰共和国的中国流行风 [IZABELA KOPANIA, Far from Guangzhou. Chinese Vogue in 18th Century Poland and its Long Journey There]; 卡塔热娜·查波勒斯卡:华沙国家博物馆中的中国纺织品收藏 [KATARZYNA ZAPOLSKA, The Collection of Chinese Textiles in the National Museum in Warsaw]; 乌卡什·萨多夫斯基:哈尔滨——伪满洲国北部的文化中心 [ŁUKASZ M. SADOWSKI, Harbin. The Center of Civilization at the Northern Part of Manchukoku]; 卡塔热娜·库尔平斯卡:木版画,国际化的语言——20世纪二、三十年代中 国及波兰的先锋派 [KATARZYNA KULPINSKA, International Language of Woodcut Art – Chinese and Polish Avant-Garde in the 1920s and the 1930s]; 亚迪娜·则马奈克:文集《中国美学》介绍 [ADINA ZEMANEK, Estetyka chińska [Chinese Aesthetics – Anthology] (Krakow 2007) – Presentation of a book]; 三、波兰的现当代艺术 III. MODERN AND CONTEMPORARY ART IN POLAND: 彼 得·尤什凯维奇:乌托邦与表现理论——波兰五、六十年代的艺术批评 [PIOTR JUSZKIEWICZ, Utopias and Expressions. Polish Art Criticism of the 1950s and 1960s]; 兹别格涅夫·奥辛斯基:耶什·戈洛托夫斯基中国之行及其意义 [ZBIGNIEW OSINSKI, Jerzy Grotowski in China and the significance of this visit]; 托马斯· 格雷格莱维奇:中国元素为耶日·潘耐克版画艺术作品带来的灵感 [TOMASZ GRYGLEWICZ, Chinese Inspiration in Jerzy Panek's Prints]; 安娜·马尔科夫斯卡:后斯大林冷战时期的克拉科夫现代主义——克拉科夫 小组 [ANNA MARKOWSKA, Modernism in Krakow after the Post-Stalin Thaw. The "Krakow Group"]; 玛利亚· 胡撒考夫斯卡:画得美妙,制作精巧,卖得价高 [MARIA HUSSAKOWSKA, Nice Painted, Perfect Done, Well Sold]; 玛乌戈热塔·扬科夫斯卡:不同的艺术与相似的艺术——新_____世纪中波两国艺 术中的共同点 [MAŁGORZATA JANKOWSKA, Alike but Different – Common Themes in Chinese and Polish Art in the New Millennium].
Shanghai Jinxiu Wenzhang,Shanghai 2012; ISBN 978-7-5452-0351-6 (272 p.)

The Second International Conference of Polish and Chinese Art – China - Poland, Art and Cultural Heritage, Tainan 2014
Spis treści / Contens: KEYNOTE ADDRESS: JERZY MALINOWSKI, Polish-Chinese art relations in 20th century (in English and in Chinese); ART AMONG IN CHINA, POLAND, AND EUROPE: JOANNA WASILEWSKA, Michał Boym and His Illustrations in the "Atlas of China" from the Vatican Library Collection; ALEXANDRA STRUKOVA, Far Eastern influences in Soviet art of 1910s – 1930s; ART EXCHANGE BETWEEN MODERN CHINA AND EUROPE: YI-FANG WU, 俄羅斯十八世紀的「中國風尚」/ Chinoiseries" in Russian art of the 18th century; LUKASZ SADOWSKI, Polish Architects in China in the beginning of 20th Century; CHUN-MEI SUN, 一個展覽的前世今生:巴黎「中國美術」展,1933 [Once upon a time exposure : 'Peintures Chinoises' in Paris, 1933]; ART, FOLKLORE, AND INVISIBLE CULTURE TREASURE: CHENG-WEI LIN, 異國民俗文化在台灣的傳承與發展: 以日治時期的奉納民俗及奉納物為例 [Development of the foreign country folk culture in Taiwan: A dedication folk and an offering in the Taiwan under Japanese rule as an example]; JENG-HORNG CHEN, The Spread of Leeboard in Baltic Sea as seen from Painting and Model Collections [由繪畫及模型蒐藏品中所見披水板於波羅的海之散播];TIANSHU ZHU, 面具與神像: 廣東雷州地區新年的傩舞與游神儀式 [Nuo Dance and Deity Procession:the two systems of the New Year celebration in Leizhou]; KEYNOTE ADDRESS: CHUAN-HSING HO, Four Emperors in Imperial China who Influenced the Development of Chinese Calligraphy (in English and in Chinese); COLLECTION AND RESEARCH: BOGNA LAKOMSKA, Su Shi (1037-1101) as an amateur of art collecting [蘇軾:藝術收藏的愛好者]; SU-HSING LIN, 從國立歷史博物館的收藏看十王圖之昔與今 [Ten Kings of Hell in the Past and Present- A Case study of collection from National Museum of History]; KATARZYNA ZAPOLSKA, Collections of Chinese Textile in the National Museum in Warsaw; CULTURAL HERITAGE AND ANTIQUES CONSERVATION: SUN-HSIN HUNG, 清高宗時期宮廷裝裱的運作機制與其風格 [The mechanism and manipulation of Chinese mounting and its style in The Emperor Qianlong's Reign]; WERONIKA LISZEWSKA, Care and conservation of Chinese hanging scrolls in Polish collections; MEI-WEN HSU, 從裱褙行為談古籍修復的作為與不作為 [To be or not to be: a discussion about the the repair of ancient books in the angle of mountings act]; EDUCATION AND HERITAGE OF CULTURAL INSTITUTES: KE-HSIN WEI, Taking Chinese Artifacts out of Palace-style Museum Space in 21st Century (in English and in Chinese); JIAN-JUN GU, 從「運輸者」到「傳道者」—對國際交流背景下藝術博物館教育的討論 / From Carrier to Preacher: Discussion on Art Museums' Education against the Background of International Communication; SHIN-CHIEH TZENG, 數位時代中的博物館教育新思維 / Some Reflections on Museum Education in the Digital Age.
Tainan National University of the Arts & National Cheng Kung University Museum, Tainan & Polish Institute of World Art Studies, Warsaw, Tainan (Republic of China – Taiwan), 2014 (347 p.)
Bibliotheca Shamanistica of The International Society For Shamanistic Research, Mihaly Hoppal (Ed.)

Vol. 14: ART AND SHAMANHOOD, Elvira Eevr Djaltchinova-Malec (ed.)
Spis treści / Contens: UMBERTO SANSONI, The shamanic-ecstatic hypothesis for the Alpine rock art of Valcamonica; KENNETH LYMER, Sensuous Visions: Encountering the shamanistic rock art of the Bayan Jurek Mountains, Kazakhstan; INGA-MARIA MULK, Depictions in Sami rock art of the Mother Earth figure; ZAUR HASANOV, Argimpasa – Scythian goddess, patroness of shamans: a comparison of historical, archaeological, linguistic and ethnographic data; GIOVANNNI KEZICH, The bear and the plough: Shamanism in the Neolithic; PI-CHEN LIU, From shamanic rituals to theatre and cultural industry: The state, shamanism and gender among the Kavalan (Taiwan); EVA JANE NEUMANN FRIDMAN, Mongolian shamanism envisaged, embodied; LIA ZOLA, Women shamans and their portrayal in the Olonkho Sakha epic poems; DAGMAR EIGNER, The poetics of healing: Shamanic rituals in Central Nepal; DIANA RIBOLI, Inadvertent art. Icons, music and dance in Chepang (Nepal) and Semang-Negrito (Peninsular Malaysia) shamanism; HEE SOOK LEE-NIINIOJA, Artistic expressions of the visual language on Sami ritual drums; VESA MATTEO PILUDU, The ritual art and paraphernalia of the Nepalese jhankris and Tamang bombo; DENITA BENYSHEK, Artists as shamans: Historical review and recent theoretical model; BARBARA WILHELMI, Perspectives on the arts of Parbati; DANIEL A. KISTER, Shamanic artistry in a French Absurdist play; CARLA CORRADI MUSI, The shamanic works of Minsalim Timergazeev and other artists of the First International Woodcarving Festival of Uvat; JÜRGEN WERNER KREMER, Norval Morrisseau – Shaman-Artist; SUSAN MICHAELSON, The hand on the wall of the cave. Exploring connections between shamanism and the visual arts; GILAH YELIN HIRSCH, Artist as Shaman.
Akademiai Kiado, Polish Institute Of World Art Studies & Tako Publishing House, Budapest – Warsaw – Torun 2014; HU ISSN 1218–988X; HU ISBN 978–963–567–057–4; PL ISBN 978-83-62737-36-9 (328 p.)

MAGDALENA TARNOWSKA, Artyści żydowscy w Warszawie 1939-1945 / Jewish artists in Warsaw 1939-1945
Wydawnictwo DiG / DiG Publishing House, Warszawa 2015; ISBN 978-83-7181-730-4 (304 p.)
oraz:
Artyści żydowscy w Warszawie 1939–1945. Katalog, Warszawa 2015

Magdalena Furmanik-Kowalska, Uwikłane w kulturę. O twórczości współczesnych artystek japońskich i chińskich / Culture trouble: the comtemporary art of Japanese and Chinese women
Wydawnictwo Kirin, Bydgoszcz 2015; ISBN 978-83-62945-39-9 (282 s.)

TOMASZ ŚLEBODA, Edgar Norwerth 1884-1950. Artysta i człowiek, ANNA DZIERŻYC-HORNIAK (red.)
Polski Instytut Studiów nad Sztuką Świata & Wydawnictwo Tako, Warszawa – Toruń 2018 ISBN 978-65480-32-3 (s. 576)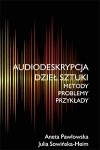 ANETA PAWŁOWSKA JULIA SOWIŃSKA-HEIM, Audiodeskrypcja dzieł sztuki – metody, problemy, przykłady / The Audio Description of Works of Art – methods, problems, examples
Wydawnictwo Uniwersytetu Łódzkiego, Łódź 2016; ISBN 978-83-8088-460-1; e-ISBN 978-83-8088-461-8. (144 s.)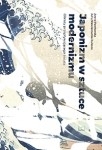 ANETA PAWŁOWSKA, JULIA NIEWIAROWSKA-KULESZA, Japonizm w sztuce modernizmu. Obrazy przepływającego świata / Japonism in the Art of Modernism. Pictures of the Floating World
Wydawnictwo Uniwersytetu Łódzkiego, Łódź 2016; ISBN 978-83-8088-460-1

波兰 美术 通史 (Bolan meishu tongshi) / The History of Polish Art, pod red. JERZEGO MALINOWSKIEGO, przekład MAO YINHUI, współpraca AGNIESZKA WALULIK, MARCIN JACOBY, MAURYCY GAWARSKI, sekretarz naukowy MAGDALENA FURMANIK-KOWALSKA
Spis treści: JERZY MALINOWSKI, Wstęp i Historia Polski; ANNA BŁAŻEJEWSKA, Sztuka prehistoryczna; ROBERT KUNKEL & MAREK WALCZAK, Sztuka dynastii Piastów; MAREK WALCZAK & MARCIN FABIAŃSKI, Sztuka dynastii Jagiellonów; WALDEMAR DELUGA, Sztuka mniejszości narodowych; JACEK TYLICKI, Sztuka dynastii Wazów; TADEUSZ BERNATOWICZ, Sztuka królów elekcyjnych; TADEUSZ BERNATOWICZ & JAKUB SITO, Sztuka dynastii Wettinów; KRZYSZTOF STEFAŃSKI & JERZY MALINOWSKI, Sztuka Stanisława Augusta; KRZYSZTOF STEFAŃSKI & JERZY MALINOWSKI, Sztuka XIX wieku; KRZYSZTOF STEFAŃSKI & JERZY MALINOWSKI, Sztuka przełomu XIX i XX wieku; KRZYSZTOF STEFAŃSKI & IWONA LUBA, Sztuka międzywojenna; PIOTR MARCINIAK & ANNA MARKOWSKA, Sztuka po 1945 roku; JOANNA WASILEWSKA, Polsko-chińskie kontakty artystyczne.
Shanghai Jinxiu Wenzhang Publishing / Shanghai Joint Publishing House, Instytut Adama Mickiewicza, Polski Instytut Studiów nad Sztuką Świata, Shanghai 2016 ISBN 978-7-5139-1421-4 (691 s.)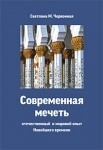 СВЕТЛАНА М. ЧЕРВОННАЯ, Современная мечеть: отечеcтвенный и мировой опыт новейшего времени / Współczesny meczet: lokalne i światowe doświadczenie najnowszych czasów
Polski Instytut Studiów nad Sztuką Świata & Wydawnictwo Tako, Warszawa – Toruń 2016; ISBN 978–83–62737–91–8 (479 s.)

Joanna Zaremba-Penk, Marcin Lisiecki (red.), Człowieczeństwo bez granic. Wymiary kultury w twórczości Akiry Kurosawy / Humanity without borders. Dimensions of culture in the work of Akira Kurosawa
Spis treści: Od redaktorów; Filmografia Akiry Kurosawy; ŁUKASZ A. PLESNAR, Samuraje i rewolwerowcy. Analiza porównawcza "Siedmiu samurajów" Akiry Kurosawy i "Siedmiu wspaniałych" Johna Sturgesa; DARIUSZ CZYWILIS, Strategie remiksowania dzieł Akiry Kurosawy we współczesnym komiksie na przykładzie serii "Usagi Yojimbo"; DAVID WEISS, Dekonstrukcja romantycznego obrazu feudalnej przeszłości Japonii: figury trickstera w filmach "jidai geki" Akiry Kurosawy; MARCIN LISIECKI, Śmierć, lojalność, choroba. Egzystencjalne wątki we wczesnych filmach Akiry Kurosawy; DARIUSZ WOJCIECHOWSKI, "Skandal" Akiry Kurosawy: świat wartości w kulturze masowej; IGOR WYSOCKI, Zagadnienie prawdy w filmie "Rashomon" Akiry Kurosawy; MARTA WESOŁOWSKA, Muzyka do filmów Kurosawy. W hołdzie tradycji; ADRIANA WOSIŃSKA, Wizerunek kobiety i role żeńskich postaci w filmach Kurosawy; TOSHIKAZU SEGUCHI, Czy 70 lat po debiucie Akiry Kurosawy pojawi się polski "Sanshirō"? JOANNA ZAREMBA-PENK, Akira Kurosawa poza filmem.
Wydawnictwo Kirin, Bydgoszcz 2015; ISBN 978-83-62945-32-0 (188 s.)